FILM - DVD

Puppet performance to music at Géza Blattner's Paris Avant-Garde Theatre "Arc-en-Ciel", 1937.
---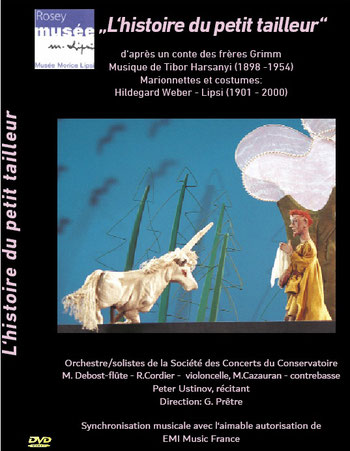 L'histoire du petit tailleur
In 2001 the historical document of European puppet theatre "L'histoire du petit tailleur" was recreated as a film in Jiří Trnka's film studio in Prague.
Stick puppets: Hildegard Weber-Lipsi
Music: Tibor Harsanyi, Orchestre / solistes de la Société des Concerts du Conservatoire, Paris
Conductor: Georges Prêtre
Narrator: Peter Ustinov
Director: Hana Ribi, Jaroslav Vidlar
©Beckfilm
Upon request, we show the 30-minute film in the museum. It charms adults and children alike..
DVD available in the museumsshop
Price: CHF 20.-