MORICE LIPSI
---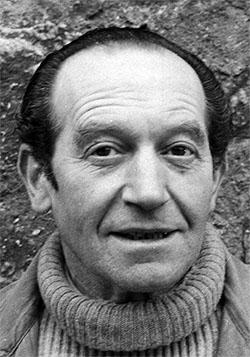 Morice Lipsi (1898–1986)
Morice Lipsi was an important representative of modern art on its way to abstract art. He left a considerable body of work.
From the long list of exhibitions:
Galerie d'art contemporain, Paris
Galerie Druet, Paris
Galerie Denise René, Paris
Kunsthaus Zürich
Musée du Luxemburg, Paris
Musée Rodin, Paris
Kunsthalle Mannheim
Documenta ll, Kassel
Museum des 20. Jahrhunderts, Wien
Lipsi, of Jewish origin, was born on 29th April 1898 in Pabianice near Lodz, as Moryce (Izrael Moszec) Lipszyc. In 1912, aged 14, he moved to Paris, and settled in the artists' colony "La Ruche" (the beehive) in the Montparnasse area. There he lived under the same roof as many now internationally famous artists such as Marc Chagall, Chaim Soutine, Amedeo Modigliani, Ossip Zadkine, Guillaume Apollinaire, Jacques Lipchitz, Alexandre Archipenko and others. Lipsi studied at the Ecole des Beaux-Arts. His first solo exhibition at the Paris Galerie Hébrard was in 1922. His friends also included Constantin Brancusi, Henri Laurens and Sonia Delaunay.
The years from 1927-1986
In 1927 he met the artist Hildegard Weber, from Wädenswil by Lake Zurich. They married in 1930 and moved into an old farmhouse in Chevilly-Larue, south of Paris, where Lipsi had a studio for the rest of his life. He obtained French citizenship in 1933. In 1940 Lipsi's Jewish roots impelled him to flee Paris alongside the exodus to the Charente department.
In 1942, as the demarcation line moved southwards, he travelled via Provence and Savoie to Geneva.  In 1945 Lipsi exhibited in the Kunsthalle Bern alongside Marino Marini, Germaine Richier, Fritz Wotruba, Gargallo, Laurens, Manolo, Orloff, Zadkine, Rodin, Maillol and Despiau. Soon afterwards, on Armistice Day, he returned to Paris where, having lost many family members, he was able to re-join his friends and return to the artistic life of the capital.
From the Sixties, Lipsi received numerous public commissions for monumental sculptures in France, Japan, Czechoslovakia, Germany, Italy and Iceland. He took part in international sculpture symposia: Japan, 1963 (for the Summer Olympics in Tokyo), 1964, Slovakia, 1967, France (Winter Olympics in Grenoble) as initiator and president.
Many of his works are in public and private collections. Morice Lipsi lived and worked in Chevilly-Larue near Paris until the end of his life. He died in 1986 in Goldbach-Küsnacht, where his second studio was.